Scaffold Towers for Sale
We sell scaffold towers of all different heights and configurations depending on your needs. We have rolling towers, stationary towers, stair towers, and utility towers for indoors and small space projects and more. We can make a tower out of almost any style frame we sell and can configure one based on your budget.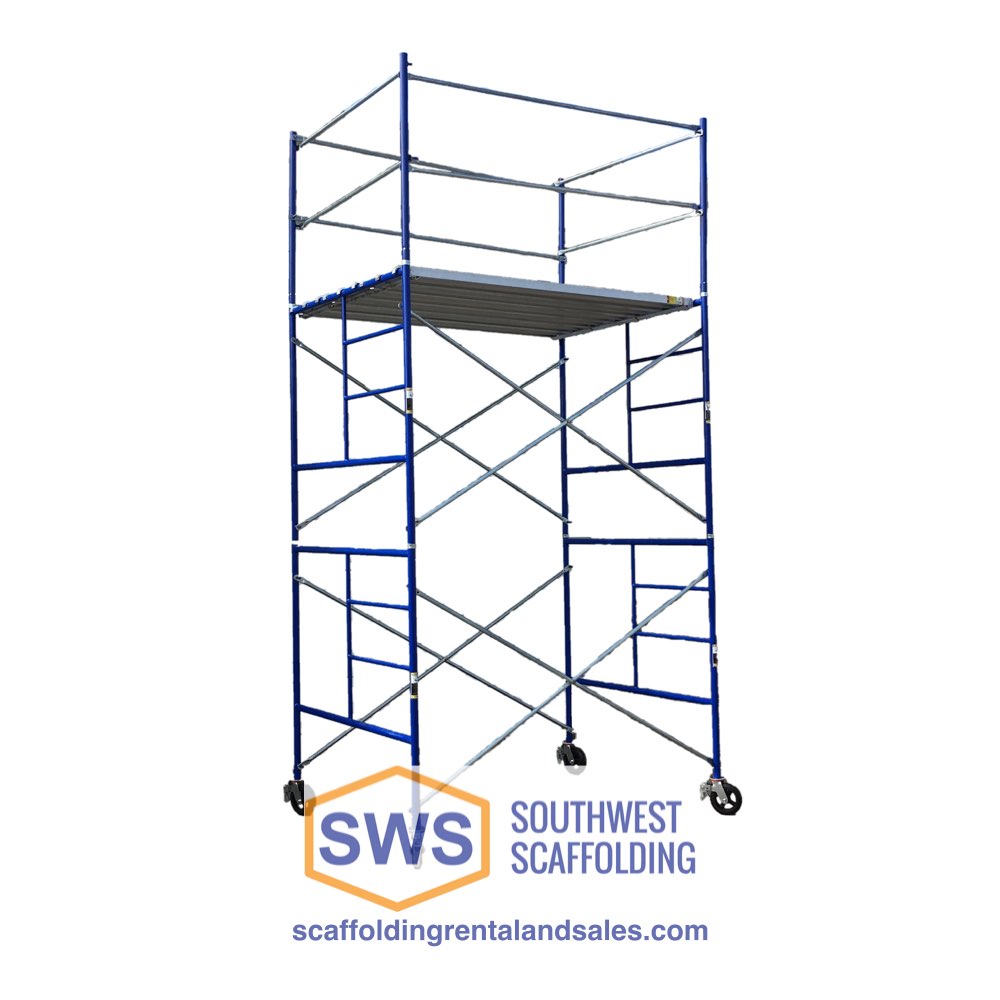 Here is an example of a 11' tall rolling scaffold tower with 5'x5' double ladder Safeway-style frames, casters, aluminum walkboards and a guardrail set.
We can configure a similar tower depending on what kind of frames you want, the job application and your budget.
This unit contains the following items:
2 SWS-481B8 5'X5' double ladder frames
4 SWS-150 8' locking casters
4 SWS-303 7'x4' tubular cross braces
3 SWS-1101 7'x19" aluminum walk boards
8 SWS-104 coupling pins and SWS-113 spring clips
4 SWS-530BF guardrail post
4 SWS-503 7' tubular steel guardrails
4 SWS-502 5' tubular steel guardrails


Multipurpose Utility Tower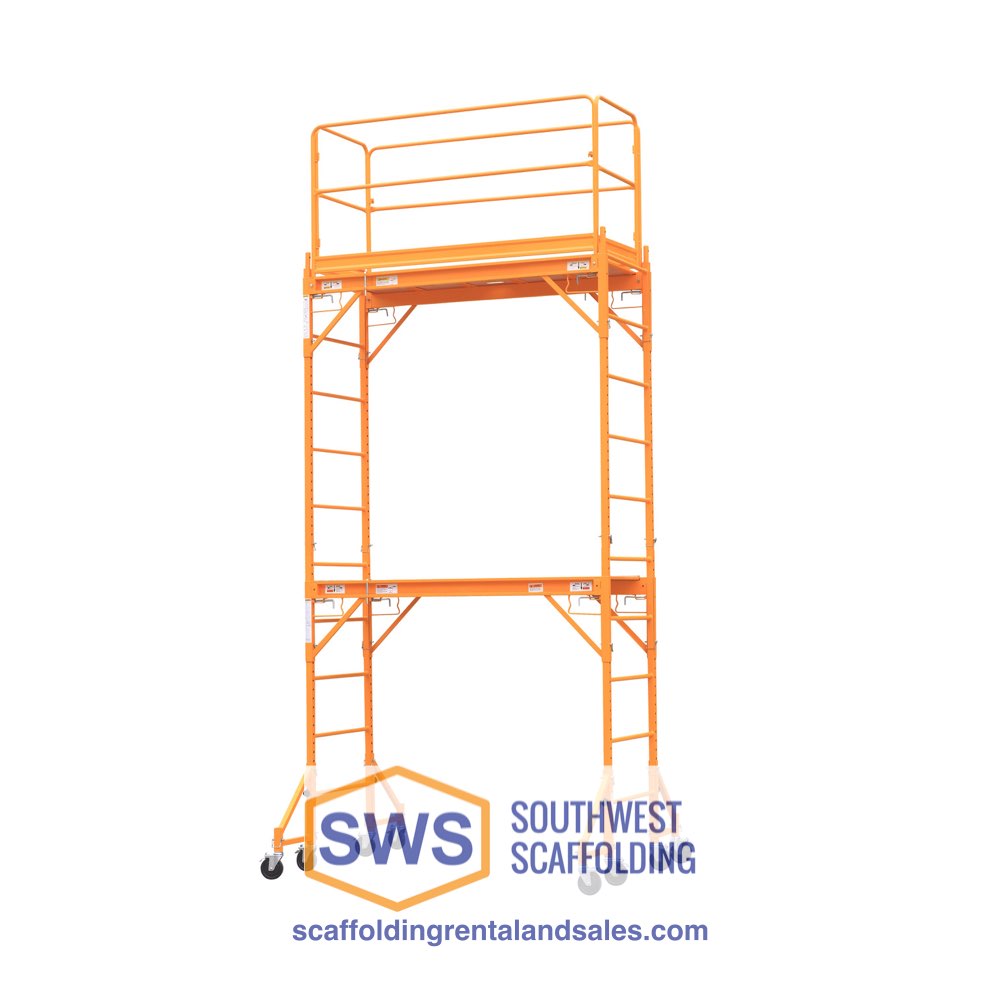 Here is an example of at 12' tall rolling multipurpose scaffolding tower, also called utility, or indoor scaffolding. This type of scaffolding is great for indoor use and tight spaces. It is also easier to load, unload and assemble. This scaffolding comes in 6' high sections and requires outriggers. Each section has a height adjustable platform so you are always working at the perfect height.
This unit contains the following items:
2 SWS-2000 steel Multipurpose Scaffolding Units.
1 SWS-2001 Guardrail Assembly
4 SWS-207 18" Multipurpose Outriggers
Recent Posts
Scaffolding is an indispensable component of construction projects, providing a stable and saf …

Scaffolding is a crucial component of any construction project, providing a stable platform for work …

Creating the perfect floor plan for your commercial space is crucial for maximizing efficiency and p …