Scaffold Sheeting and Accessories now Available at Southwest Scaffolding
Scaffold sheeting, mesh and accessories are now for sale! Super T Plus scaffold sheeting systems by Monarflex are easy to install, exceptionally durable and reusable.
The advantage of scaffold sheeting is that it provides a weather barrier, allowing for work in wet and cold conditions while protecting the project until the outer envelope can be completed. It also increases safety and the cleanliness of the project by keeping debris from falling off the scaffolding or blowing into the surrounding area and will stop particles as fine as dust and sand for renovation or environmentally-sentitive projects.
Scaffold Sheeting And Mesh
We also carry scaffold mesh, which will also increase the safety on your project by providing a supplemental fall protection barrier for crews, materials and tools. The mesh is breathable so it can be used in summer conditions and will also provide protection from the sun much like a sunshade. The mesh can be used for advertising as well - we can have your company name, contact information and logo printed into the mesh for use on your next project.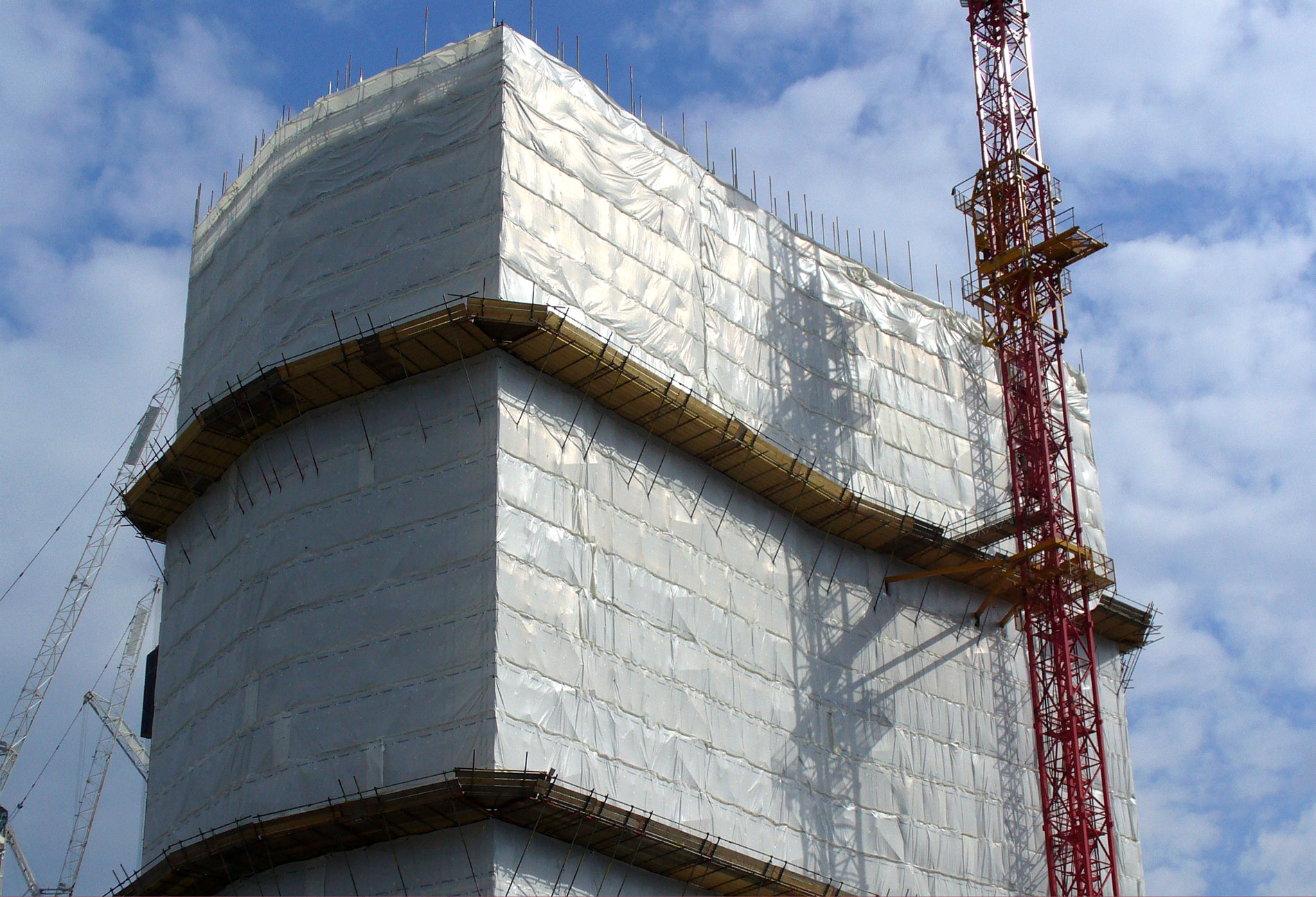 Contact us for a quote or any other questions.
Check our other Scaffolding Items and Accessories for Sale
972-331-1094 - office
214-843-8064 - spanish
214-843-5293 - after hours
Recent Posts
As a worker in a high-risk job, one of the most important safety measures you can take is to equip y …

In the construction industry, scaffolding is an essential tool for workers. It provides them with a …

Scaffolding is one of the most important and commonly used tools in the construction industry. It al …