Wall Braces for Rent or Sale
Sizes B4 and B5
Galvanized Steel
Heavy Duty
Available for Pick Up or Delivery
We Will Meet or Beat Competitor's Prices
We Have Wall Braces For Your Project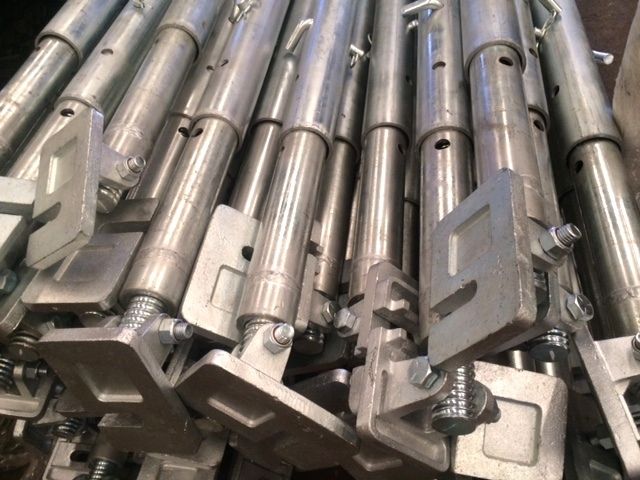 Many construction projects, in particular masonry projects, require wall braces. This is especially true when constructing big box stores, tilt wall buildings, large concrete forms, or constructing long masonry walls. These walls must be braced until they can be tied into structural elements of the building. Until these walls are tied in, they are susceptible to wind weather, accidents and gravity. Whether you rent or purchase, let Southwest Scaffolding supply you with wall braces on your next project.
Our B4 braces extend from 14' to 23.5' and our B5 braces extend from 22.5' to 39'. The brace length is adjusted via a telescoping pipe within the brace.
We have a large inventory of braces ready to go on rent or for purchase so we can fulfill a large order and fulfill it quickly if needed.
We recently supplied wall braces on a project in East Texas. Click here to see a picture of our product in action.
Click here for scaffolding items we have for sale.
Recent Posts
Scaffolding is an indispensable component of construction projects, providing a stable and saf …

Scaffolding is a crucial component of any construction project, providing a stable platform for work …

Creating the perfect floor plan for your commercial space is crucial for maximizing efficiency and p …