Scaffold Tags for Sale
Make safety a top priority and keep your scaffolding OSHA compliant with our scaffold tags. Use these scaffold tags show your scaffolding has been inspected by a competent person, keep a record of inspection and to keep other trades off your scaffolding when you are not on site or when the scaffolding is being constructed.
Red Scaffold Tag Holder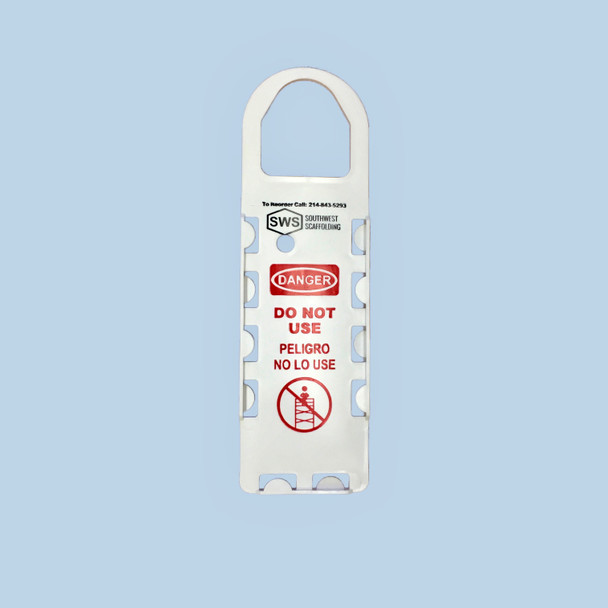 Green Scaffold Tag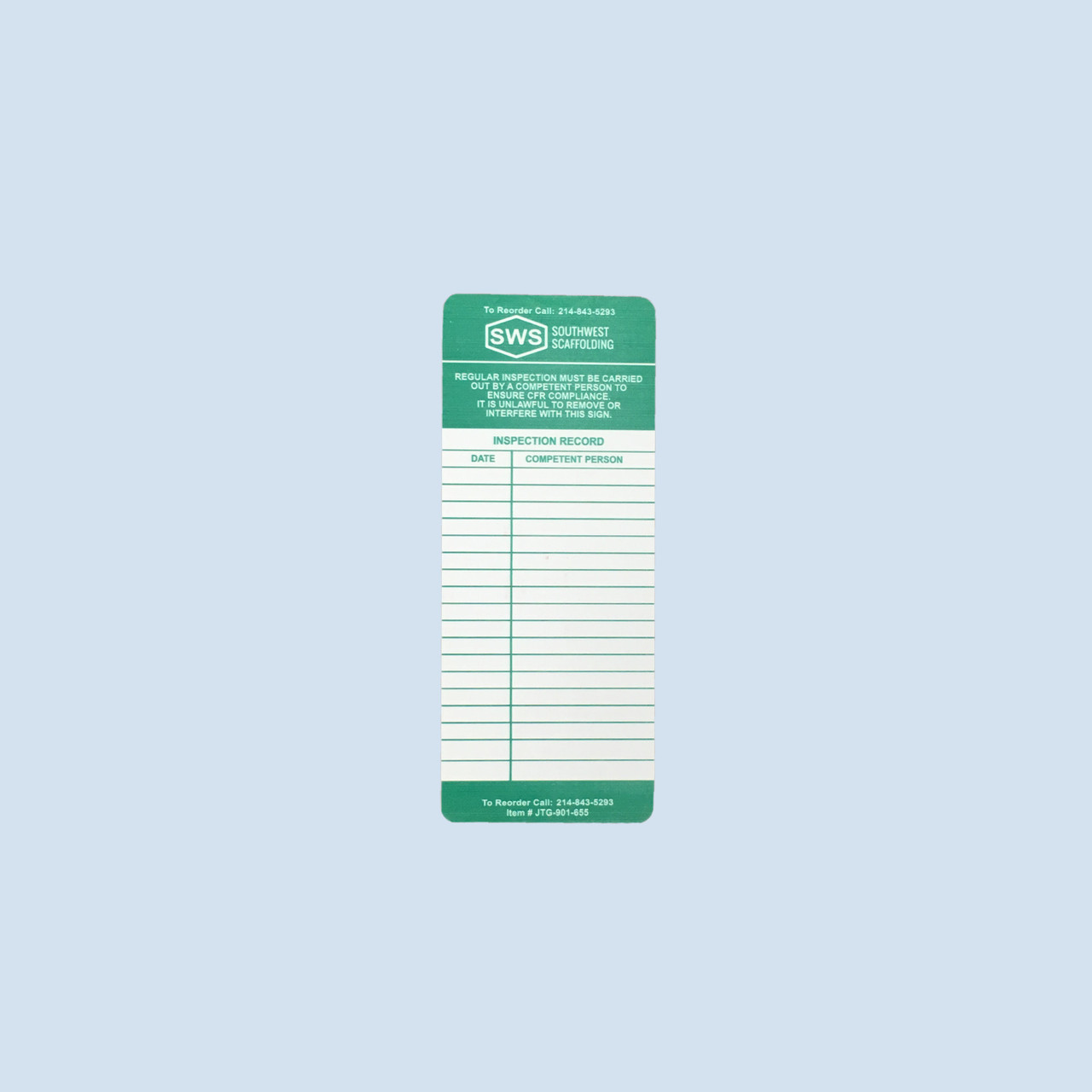 How to Use Scaffolding Tags
Our scaffold tags consist of a holder and a green insert. The holder attaches to the scaffold frame and warns people not to use the scaffolding. Once the scaffolding is inspected by a competent person, the scaffolding is then "green tagged" by putting the green insert into the holder. The insert covers the "Do Not Use" warning and lets your workers know the scaffolding has been inspected and is ready for use.
The best practice is to have a competent person (trained in constructing scaffolding per OSHA standards) in charge of the scaffold tag for the duration of the project. The competent person inspects the scaffolding at the beginning of each shift and right after lunch and places the green insert into the tag. When the crew leaves for the day or takes a lunch break, the insert is removed and the red warning tag remains - telling people it is not safe to use the scaffolding.
These tags are a form of fall protection and great way to reduce your liability from other trades using or working on your scaffolding after-hours and/or without your permission. It is also a great system to keep your scaffolding checked for safety hazards and to document inspections should an accident or OSHA inspection occur.
These tags are not explicitly required by OSHA for daily scaffolding use, however, many general contractors require them and we strongly recommend that you use them on your project.
Find out more about scaffold tags and OSHA's competent person requirements.
Check out our other scaffolding and accessories for sale.
Recent Posts
In the construction industry, scaffolding is an essential tool for workers. It provides them with a …

Scaffolding is one of the most important and commonly used tools in the construction industry. It al …

When it comes to construction, one of the most important aspects is building strong foundations. Whe …