Mortar Mixers for Sale
We sell many different types of mortar mixers in both the Essick and TK brands. These include electric and gasoline mixers. We have direct drive and transmission models available depending in 6, 9 and 12 cubic feet versions.
Contact us or download our catalog to see the full line up and for pricing.
Essick 12 cu. ft. mortar mixer for sale. These mixers will carry 3-1/2 to 4 bags and are powered by a Honda 11.7 hp engine. Price does not include the tongue for trailering, which may be purchased separately.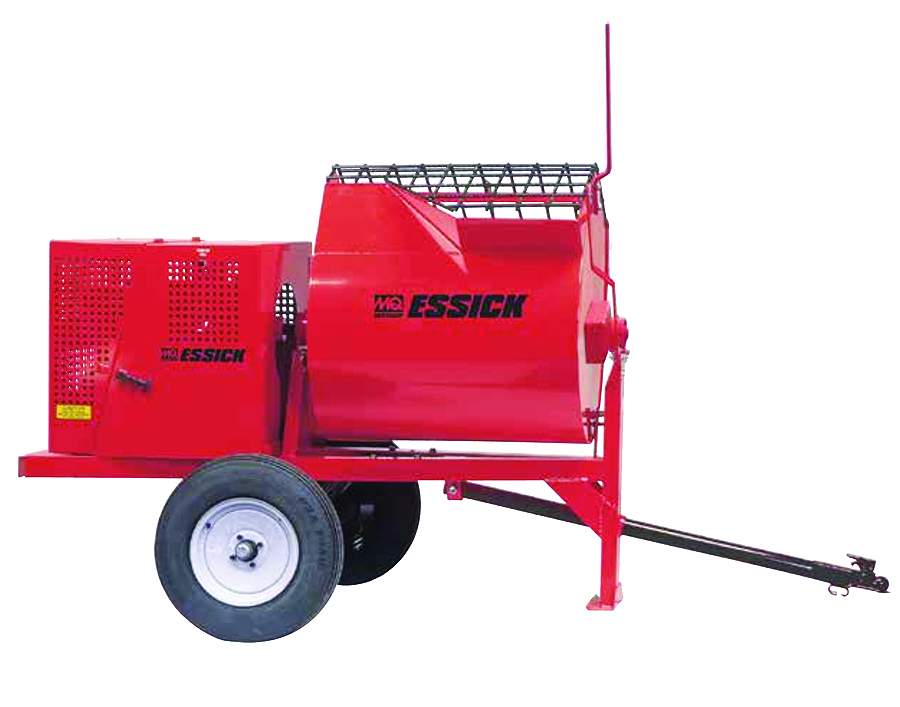 Unit Specifications
Drive System
Mech. Gearbox
Drum Capacity
12 cu. ft
339.8 L
3 1/2 – 4 bags
Dump Type
Manual
Discharge Height
17 in
430 mm
Drum Type
Steel
Drum Thickness
9 gauge
Engine Cover Thickness
12 gauge
Tire Size
B78x13
Frame Type
Rectangular
Paint Type
Powder coat
Power Source
Honda GX340UT Special
Notes:Heavy Duty Safety Chains included. All mixers availible with loop couper, 2″ ball coupler, or pin-type coupler.


Dimensions & Weights
Overall Length
105 in
2667 mm
Overall Width
56 in
1422 mm
Overall Height
60 in
1520 mm
Overall Height
w/Dump Handle
75 in
1910 mm
Operating Weight
1040 lb
471.7 kg
Recent Posts
Scaffolding is an indispensable component of construction projects, providing a stable and saf …

Scaffolding is a crucial component of any construction project, providing a stable platform for work …

Creating the perfect floor plan for your commercial space is crucial for maximizing efficiency and p …