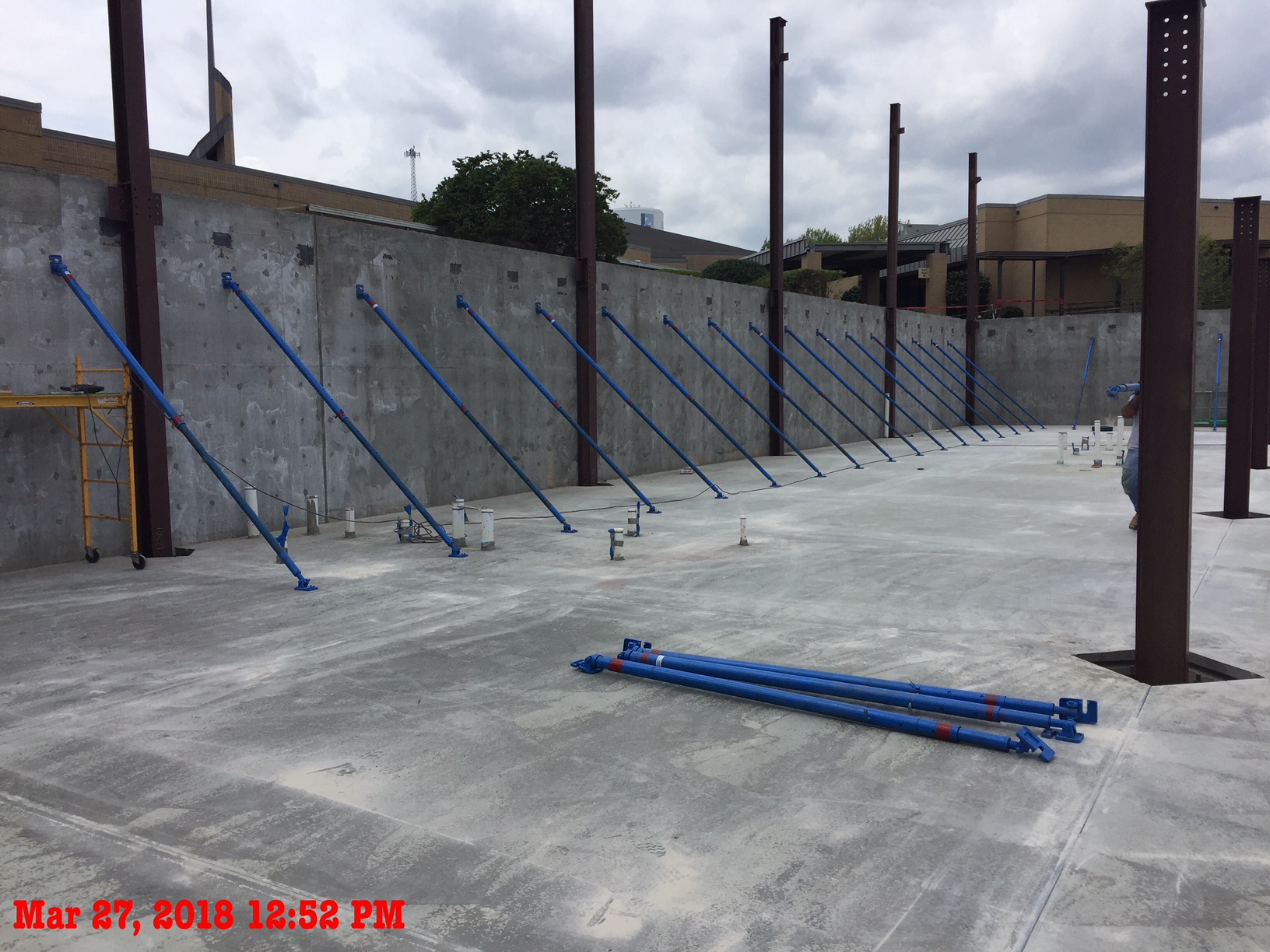 Wall Brace Rental in Tyler, Texas
This is a picture of our wall braces on a project in Tyler, Texas. We sell and rent several different varieties of wall braces depending on your needs. We sell and rent all over Texas and beyond!
Many masonry projects require wall braces while large CMU walls are being constructed. The braces stabilize the wall until it can be integrated into other structural components of the building. Wall braces are especially important in Texas and the rest of the Southwest, where strong storms and cold fronts can bring high winds at a moment's notice. Make your construction project safe and OSHA compliant with our B4 and B5 braces. Find out more about our wall braces here.
Contact us for a quote or for any questions you have.
Post by Jenna Scroggs
Recent Posts
Scaffolding is an indispensable component of construction projects, providing a stable and saf …

Scaffolding is a crucial component of any construction project, providing a stable platform for work …

Creating the perfect floor plan for your commercial space is crucial for maximizing efficiency and p …